Experienced Automotive and Light Truck Body, Paint and Mechanical Services in Hackensack, NJ!
Thank you for choosing Ricca Auto Body! Since 1977, we have proudly offered a wide array of professional collision repair services in Hackensack, NJ. We look forward to you giving us the opportunity to serve you. We show how much we care about our customers, not just by performing quality repairs, but also about by using official OEM-recommended/required parts and procedures to repair your vehicle. What can you expect when you come to Ricca Auto Body?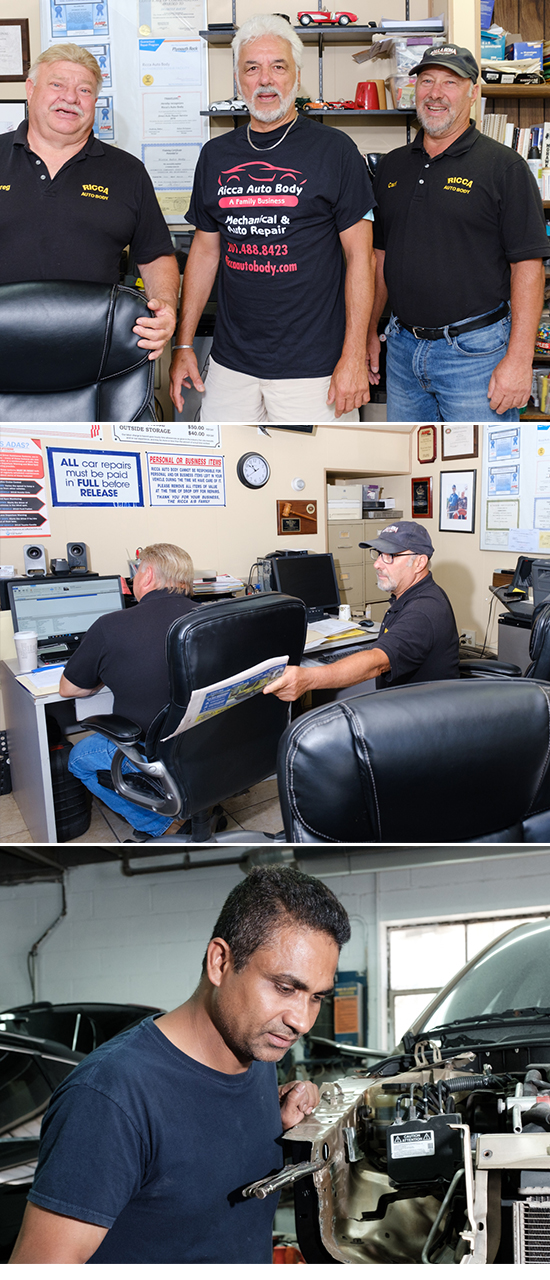 See What Makes Ricca Auto Body The Best!
Why Choose Ricca Auto Body?
We Put Customer Service
at the Top of Our Priorities
We know you can go just about anywhere for auto body repairs. But we think you should choose Ricca Auto Body. You'll see how outstanding our service is!
Customers who would return to Ricca Auto Body
95%
Repairs performed as soon as parts arrive
100%
Cars are repaired for all insurance companies / claims
100%
Meet Carl and Robin Ricca, the brothers behind Ricca Auto Body! These skilled auto technicians have been restoring vehicles in Hackensack for decades, and promise to bring the same skill, professionalism, and attention to detail to all your work. Get to know our team better before meeting them at the shop!
100% approved by customers
" Took the car in to have a noisy engine checked. They did a thorough check, found nothing untoward and, for good measure, updated all the engine management softwares. End result no cost. Brilliant!
" This is the second time I have used Quality Car Service and their service is great. Very polite staff who genuinely seem to care about your experience. Competitive pricing matched with this level of customer service!
" I've been using this garage for a number of years to service both our cars. They are really good, they always have a slot available, work fast and have good prices. Would recommend them without reservations.